Technology Partnerships
Technology Partnerships:
Crystal Solutions Ltd. has formed technology partnerships with solution providers who provide complimentary technologies to deliver a complete end-to-end secure network solution to our customers, below are few companies with whom we hold partnership to resell their Information Security Products.

Smart-Station is the world's smallest and latest in Thin Client Technology and offers you great benefits in terms of cost, speed, performance, security, uptime and many other benefits.
Smart-Station helps you curtail, once and for all, not only the recurring up gradation costs on your computer systems but also provides your organization with a maintenance free, virus free and high performance computing environments without your incurring any additional costs and transparent to your existing application deployment.

There's no single source for the best security tools. But there IS a single source that brings them all together.
AlienVault's mission is to create an open and collaborative security paradigm, a total shift from today's closed, proprietary and expensive systems.
The heart of this is our Unified Security Management platform, which provides unprecedented security visibility and reliable defense by bringing together best-in-breed open source tools and the power of shared intelligence. Behind that collaborative effort is OSSIM, the de facto standard open source SIEM solution in use by tens of thousands of practitioners from over 140 countries.

Crystal and Microsoft have been working closely together for over 18 years, creating solutions that help your business succeed in an ever changing world: through focusing on innovation and synchronization, technical expertise, track record, and stability-driven approach. Crystal's integrated solutions from desktop to datacenter to help you implement, support, and manage your business critical systems provides the necessary partnership to enable success.

Red Hat and Crystal to help make RISC migration a simple, pain-free process for your large enterprise. Red Hat is a recognized leader in open-source development, providing a standardized environment for your applications to enable quick, easy deployments.
And with thousands of applications certified to run on Red Hat® Enterprise Linux®, you can run your mission-critical applications when and where you need them. Plus, Dell has conducted extensive engineering around Linux solutions to minimize the work for your IT department.

Electromech is one of the leading open source company providing open source Solution, Support, Training and Development since 1996, to all size organization starting from small to large corporates, with most experience and certified staff.
Our main motto is " to provide solutions based on opensource products" to large Corporates, small enterprise and individual users, and let organization feel "Be free and stable"
Crystal Solutions having presence across India and other countries is joining hands with Electromech corporation to promote End to End Open Source Solutions and Services across the globe.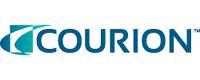 Courion Corporation is the leader in identity and access management (IAM) solutions that effectively and securely manage user access risk. More than 14 million users in 500 organizations worldwide rely on Courion's access risk management solutions to align user access privileges with corporate and regulatory governance policies.
Courion solutions enable organizations to quickly identify, quantify and manage access risks to vital information such as intellectual property, medical records, personally identifiable information and customer data, while demonstrating compliance with regulatory requirements. Courion's cloud and on-premise solutions offer full arrays of IAM functions such as: identity and access governance, user provisioning and password management, in affordable packages that deliver faster time to value than other industry solutions.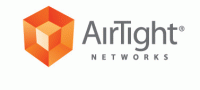 AirTight® Networks is the global leader in wireless security and compliance solutions. AirTight's patented technology protects enterprises from the growing problem of Wi-Fi security threats, while allowing organizations to better manage their WLAN environment and comply with emerging wireless compliance standards (i.e. PCI). The Company's award-winning SpectraGuard wireless intrusion prevention solution (WIPS) family provides enterprise security and compliance professionals with unparalleled capabilities to accurately detect, classify, block and locate all Wi-Fi security threats, while helping network operations staff to quickly monitor and troubleshoot WLAN performance issues. AirTight's pioneering Cloud Services family of cloud-hosted subscription services delivers the world's first and only "No Capex" multitenant WIPS, PCI wireless compliance and controller-less WLAN access solutions all in a single device.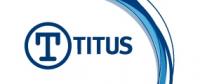 TITUS is a leading provider of security and compliance solutions for email and documents. With over 1.5 million users worldwide, our software is deployed by military, government and large enterprises to classify, protect and share sensitive information. TITUS, formerly known as Titus Labs , was rebranded under the name TITUS in 2010. TITUS solutions help enterprises adhere to information security regulations (such as ISO 27001, ITAR, Massachusetts Data Protection Law, PII, CUI and HIPAA, among others), enforce their classification policies and prevent inadvertent disclosure of sensitive information.

Juniper Networks is an information technology and computer networking products multinational company, founded in 1996. It is head quartered in Sunnyvale, California, USA. The company designs and sells high-performance Internet Protocol network products and services. Juniper's main products include T-series, M-series, E-series, MX-series, and J-series families of routers, EX-series Ethernet switches and SRX-series security products. JUNOS, Juniper's network operating system, runs on most Juniper products. In 2009, Juniper debuted on Fortune Magazine's 100 Best Companies to Work for.Juniper ranked 4 in Fortune Magazine's World's Most Admired Companies list in Networking Communications category in 2009.Juniper received the Association of Support Professionals' The Year's Ten Best Web Support Sites award every year from 2006 to 2011.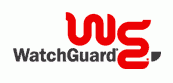 Affordable, easy-to-manage network security is our game. From the enterprise to the small branch office, we've got solutions that deliver security, performance, and rock-solid reliability. Learn why Next-Generation Firewalls (NGFWs) are essential for today's big business networks. Browse the features and benefits of our exceptionally strong Extensible Threat Management (XTM) products, and discover how WatchGuard SSL makes secure remote access easy. For best-in-class email and web security with data loss prevention, check out our Extensible Content Security (XCS) appliances. WatchGuard delivers powerful security and performance without the powerful price tag.

Symantec was founded in 1982 by visionary computer scientists. The company has evolved to become one of the world's largest software companies with more than 18,500 employees in more than 50 countries. We provide security, storage and systems management solutions to help our customers – from consumers and small businesses to the largest global organizations – secure and manage their information-driven world against more risks at more points, more completely and efficiently than any other company.

Check Point Software Technologies Ltd. (NASDAQ: CHKP) is a global provider of IT security solutions. Best known for its firewall and VPN products, Check Point first pioneered the industry with FireWall-1 and its patented stateful inspection technology. Today the company develops, markets and supports a wide range of software and combined hardware and software products that cover all the aspects of IT security, including network security, endpoint security, data security and security management.

McAfee, a wholly owned subsidiary of Intel Corporation (NASDAQ:INTC), is the world's largest dedicated security company. Since our founding in 1987, we have had just one mission: to help our customers stay safe. We achieve this by creating proactive security solutions for securing your digital world.
With our comprehensive security software we ensure that customers' computers are protected from the latest threats. And, with our unrivaled Global Threat Intelligence™, we track emerging threats, helping us to stay one step ahead of the bad guys.