Our Team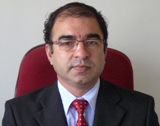 Mr. Vasant Bhanushali - Director
He drives technology business at Crystal. As a founder member of Company, he has the initiative to seek out business opportunities in waters less treaded. He is Engineering Graduate from Mumbai and carries an experience of 20 years in the IT Industry.With an exposure to international markets, he is a key initiator of new partnerships and alignments.He has recieved many awards for achievements in the field of Information Security Services and Solutions.
---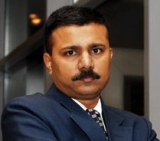 Mr. Kiran Dinkar Shiveshwar - Director
A Founder Member of Crystal Solutions and is responsible for globalizing Company across 2 continents. He is an Engineering Graduate and having Management Degree with 20 years of experience in IT Industry Key Initiatives to Globalize Company.He is responsible for developing and establishing Go to market strategy via partners and various channels for Crystal's Information Security Services.The entrepreneur and sales person by heart along with being a strong technologist, he has proven expertise & experience in Product Development, Professional Services and Sales across the globe.
---

Mr. Vijay Koloth – Chief Technology Officer.
Has rare combination of understanding business and technology with more then 8 years of rich experience in Information security and technology consulting.
---

Mrs. Sameena Askari - Head Business Development MEA.
A seasoned techno commercial professional with more thane 18 years of experience of IT in ERP, HRMS/Payroll/CRM/Managed Services/ Solutions Specializing in infrastructure and overall solutions sales.