Managed Security Services
Our Global Managed Security Services provides end to end protection to your business.
Our layered approach to managing risk is aimed at protecting your company's assets and business activity by reducing cost and complexity.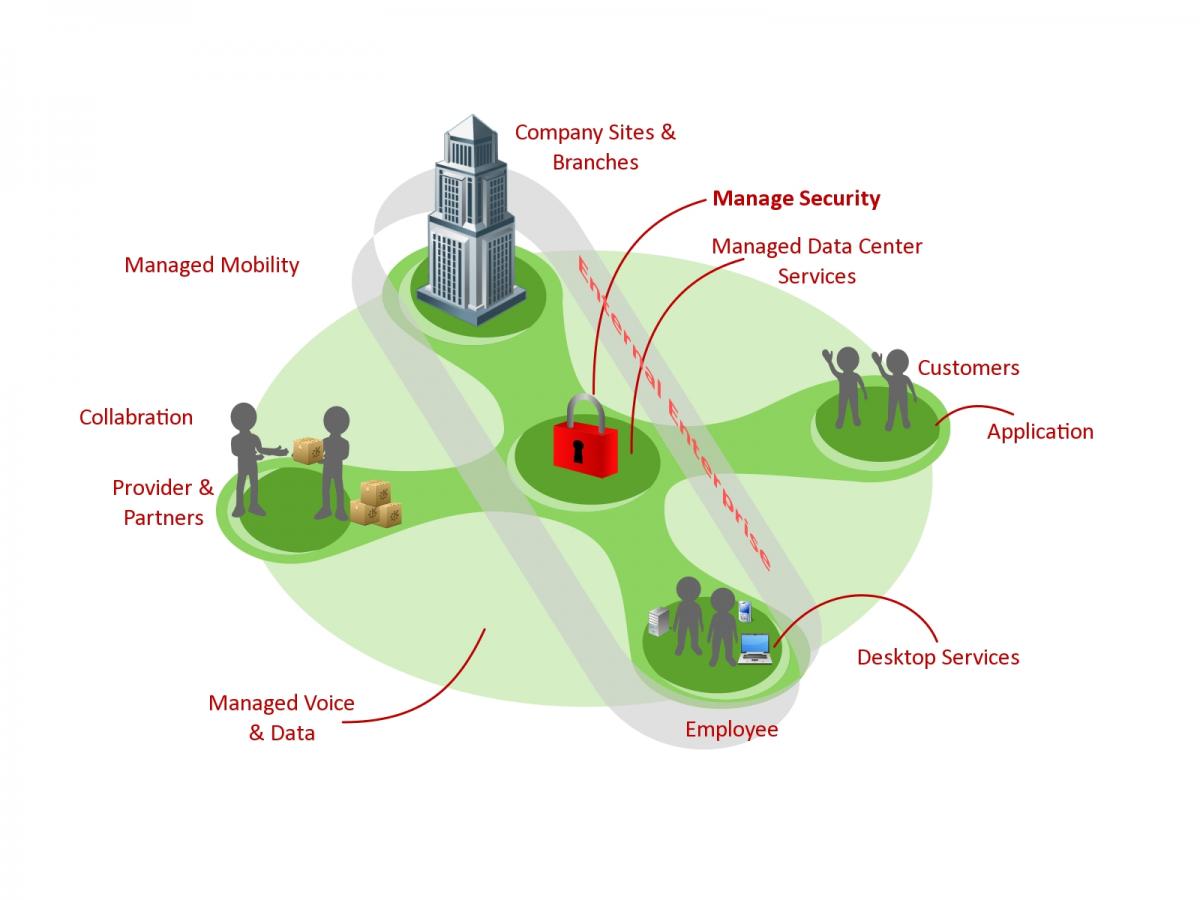 Crystal Solutions Limited, an ISO 9001:2008 certified company, is a managed security services provider (MSSP). Managed Security Services (MSS) are network security services that have been outsourced to a service provider. At Crystal, we follow a systematic approach to managing an organization's security needs. Functions of a managed security service include round-the-clock monitoring and management of intrusion detection systems and firewalls, overseeing patch management and upgrades, performing security assessments and security audits, and responding to emergencies.
As an added advantage, organizations do not need to invest time, effort and money for building up security monitoring capabilities. Crystal can kick-off the project either in Cyber Security Operation Center (SOC) or On-site management mode and thus bring in the benefit of mature, proven technologies and processes. We offer no. of products to help organize and guide the procedures involved. This diverts the burden of performing the chores manually, which can be considerable, away from administrators. Crystal delivers managed security services in a number of methodologies:
Onsite Consulting:
This is customized assistance in the assessment of business risks, key business requirements for security and the development of security policies and processes. It includes comprehensive security architecture assessments and design (include technology, business risks, technical risks and procedures). Consulting may also include security product integration and On-site incident response and forensics.

Remote Perimeter Management:
This service installs and upgrades the firewall, Virtual Private Network (VPN) and intrusion detection hardware and software, commonly performing configuration changes on behalf of the customer.
Managed Security Monitoring:
This is the day-to-day monitoring and interpretation of important system events throughout the network, including unauthorized behavior, malicious hacks and denials of service (DoS), anomalies and trend analysis. It is the first step in an incident response process.
Remote Penetration and vulnerability testing:
This includes one-time or periodic software scans or hacking attempts in order to find vulnerabilities in a technical and logical perimeter. It will also include assessing security throughout the network.
Compliance Monitoring
This includes monitoring event logs not for intrusions, but change management. This service will identify changes to a system that violate a formal security policy for example, if a rogue administrator grants himself or herself too much access to a system. In short, it measures compliance to a technical risk model