Advantages of MSS at Crystal
Features:
24x7x365 monitoring of network security elements (antivirus, firewall, IDS,Centralized Logging Servers)
Proactive detection, collection and analysis of security events
24x7x365 Remote Incident Response Team provides notifications and remediation assistance
Security case management and escalations
Security Incident Reports
ISO 9001:2008 certified processes and procedures
Automated deployment of pre-tested antivirus and IDS updates
Benefits:
Maximum network uptime/availability
Efficient and cost-effective network and security monitoring
Rapid response to security incidents
Zero time and cost associated with testing software updates
You could focus on core mission while Crystal focuses on security
Secure data
Reliability
Peace of mind
Our Managed Security services allow effective use of your organisations available resources by outsourcing your security infrastructure management so you can concentrate on running your business.
Our comprehensive portfolio includes: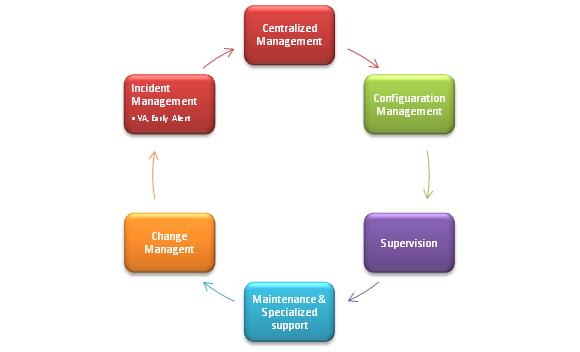 Underpinning our service is a Cyber Security Operations Centre (CSOC) located around the world. These enable us to act as your Managed Security Services Provider (MSSP) delivering security services remotely around the clock.